I have become TOTALLY OBSESSED with coupons! Please forgive me, but I had to share these deals!!!
If you have any plans to hit the stores this weekend, take these with you to make your own deals!
40% off any regular priced item at Old Navy
(good Feb 20-26)
$10 off $50 at Dick's Sporting Goods
(exp 4/30)
20% off your entire purchase at Big Lots
Sunday 2/22 from 5-9pm
Free Pink Body Lotion:
coupon here
$10 off $50, $15 off $75 or $25 off $100 at
Victoria's Secret
(exp 2/22)
20% off your entire purchase at
Victoria's Secret
(exp 3/08)
$10 off any Bra & a Free Panty
at Victoria's Secret
Bath & Body Works
Free Signature item with any $10 purchase
(up to $12 value) - (exp 3/1)
Free Aromatherapy Body Care or Home Fragrance Item with any $15 purchase
(up to $13 value) - (exp 3/1)
Free Signature Collection Shower Gel with $10 purchase
(up to a $10.50 value) -(exp 3/15)
10% off
any Book at Barnes and Nobles (exp 3/13)
Get
$6 off
any Pork purchase when you buy (1) Kingsford Charcoal bag and (1) other participating item.
The coupon can be printed anyway you like… (think pdf) and is good until 12/31/09.
If you save this for a sale you will end up getting the charcoal and the other item for free and still having a little bit off your pork.
Also,
You can get a Mail in Rebate for $20 back from your next preventative Veterinarian visit. Go
here
on the top of hour and enter your information. They will give out 1000 rebates per day starting yesterday 2/16 through 2/28 from 9am - 9pm EST. The rebate is good through 5/31.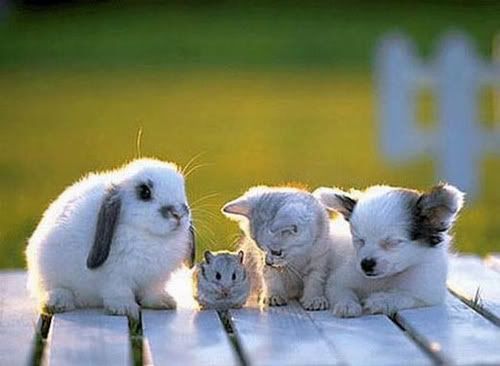 The trick: Hit "submit" right on the top of the hour and you will get your rebate. Any other time and you will get a message that says they have given them all out.
Print your rebate form. Take it with you to the Vet visit. Get the Doctor to sign it and then send it into Bayer and they will send you $20!! You can go to any Vet office, it is not the Doctor paying you or discounting anything.