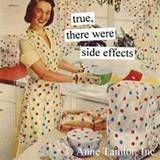 Another Ash Wednesday passed. It seems that in years passed, Ash Wednesday arrives and I find myself trying to decide what (if?) I should give up for 40 days like cramming for a test. Hurry, pick something!
Self-denial and how one handles temptation are central to Lent. One year, I attempted to give up sugar. I lasted about 2 weeks without life happening and just forgetting.I've also given up coffee, dessert, my time to volunteer… But lately I've been feeling like Lent has become no more than an exercise of "practicing a religion" versus finding meaning in a situation. Case in point: Coffee is integral to my daily routine. Dessert? Please. I bake all the time. To not taste what I am cooking is sacrilege. Giving these up would be ridiculous. They are not bad habits, they are part of a daily existence.
But rushing through life? Bad, bad, bad. And so easy to do.
I've decided that this Lent season, instead of "giving up," I'm "giving in." For 40 days, I'm going to let a few things pass me by.
And I won't feel guilty about it.
Hebrews 4:10 for anyone who enters God's rest also rests from his own work, just as God did from his. (NIV)
Genesis 49:15 And he saw that restwas good (KJV)
Exodus 33:14 And he said, My presence shall go with thee, and I will give thee rest. (KJV)
Psalm 16:8-9 I have set the LORD always before me: because he is at my right hand, I shall not be moved. Therefore my heart is glad, and my glory rejoiceth: my flesh also shall rest in hope. (KJV)
Psalm 37:7 Rest in the LORD, and wait patiently for him: fret not thyself because of him who prospereth in his way, because of the man who bringeth wicked devices to pass. (KJV)